This page is dedicated to You, our fans, or maybe common visitors, whatever. So, concerning your valuable time that is already spent for taking a look at our presentation, we decided to give you somethin' in return, whatever we can. From now on, you'll be able to see few short stories here (mostly from real life) 'bout Belgrade's living legends that we (B.O.L.) have privilege to know.
For the begining, you can see and hear Senfa's greeting message (video clip) to all you, the visitors, by clicking on a photo below, or by right clicking photo and choosing "Save Target As..." option to save it on your local disc and run in your favourite media player. However, considering the fact that this clip has been taken several years ago and Senfa is a bit older (and uglier) now, so we'll try to bring some newer clips here.

It is wise to listen to the great Duke of village Tomasevac - Zivan Dzimi - recitating his well known poem - Pticica (The Bird)! Download this poetry in audio (mp3) format (recorded on a gig in Blue Moon on 26.10.2006.) by clicking on the Živan's photo below !!!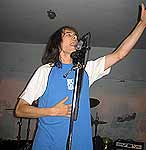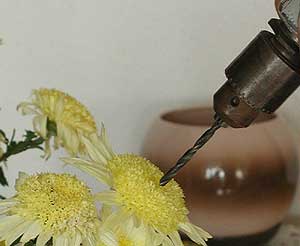 ,


Srpski